Since its founding in 2001, AdTech has been providing laser devices for the telecommunications, defense and medical industries.
Company History
In 2005 the company advanced beyond traditional semiconductor lasers, committing itself aggressively to the very new high-tech field of QCLs. In 2008, AdTech spun out its photodiode division into D-Tech, in order to better focus its resources on the development of the emerging QC technology. At its premises in City of Industry, CA AdTech has all the necessary in-house equipment and know-how to entirely design, engineer and manufacture semiconductor laser devices. AdTech Optics is a privately owned and funded corporation employing about 35 people. In 2015, AdTech received ISO 9001:2008 certification.
Management Team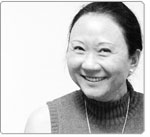 Mary Fong,
Chairperson & Chief Executive Officer

Ms. Fong has more than thirty years of experience in establishing and running new businesses. Her expertise covers investment, business development, finance, and operations. In 1971 she co-founded the New Times Group, a Taiwan based group with offices in over ten countries, and in 1990 she founded Thai Wonderful Wire and Cable. She was founder, chairperson and CEO of Silicon Valley Communications Inc. (SVCI), which was successfully acquired by NASDAQ-listed C-Cor.net in 1999. SVCI designs and manufactures fiber optical systems for the CATV industry. She was the key negotiator in the acquisition process. She is currently also CEO of D-Tech Optoelectronics, Inc. a manufacturer of photodiode and laser diode chips and packages for the communications sector, which she founded in 2008.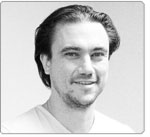 Mariano Troccoli,
Director of Product Development
Mariano is the Director of Product Development for AdTech where he is leading the effort on product design and technology innovation for mid-infrared quantum cascade laser sources. He was previously founder of Argos Tech LLC in Santa Clara (CA), a VC funded spin-off from Agilent Technologies of which he was Director of Device Research for two years. Before then, he was at Harvard University in Cambridge (MA) as Research Associate Fellow from 2003 to 2006 and at Bell Laboratories in Murray Hill (NJ) as post-doctoral member of staff from 2001 to 2003. He contributed to important first demonstrations of innovative photonic devices in the mid-infrared, including semiconductor optical amplifiers, DFB lasers, photonic crystals, devices based on non-linear intracavity generation, and broadband lasers. His work has been widely recognized in news articles and technical publications. He is co-author of more than 40 publications and has filed more than 10 patents. Mariano obtained his M.S. (Laurea) in Theoretical Physics magna cum laude in 1997, with a thesis in statistical mechanics, and his Ph.D. in Quantum Electronics in 2001, focusing on mid-infrared materials and photonics, both from the Polytechnic of Bari, Italy. He is a member of IEEE, APS, and OSA. He received the "Young Investigator Award" of the European Material Research Society and was invited to join Who's Who in America.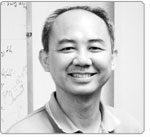 Jen-Yu Fan,
Director of Fab Operations
Jen-Yu is the Director of Fab Operations. He joined AdTech Optics as its first employee, immediately after the company acquired the current facility in 2002 , initially working on InP based lasers and modules manufacturing. His vast experience in laser manufacturing, especially in chip design, wafer processing and chip packaging, is an invaluable resource during his close day-to-day interactions with the factory operations for laser development and technology transfer.
Previously, Jen-Yu was with Lightcross (currently Kotura) as one of its first seven employees, where he helped develop the high performance photonic integrated circuits based on AWG, VOA, power splitter, and waveguide components on silicon-on-insulator (SOI) material. With the world class AWG performance that he designed, the company raised more than $15M in second round fund-raising.
Jen-Yu holds a Ph.D. degree in Electrical Engineering from the University of Maryland Baltimore County and M.S. degree in Electro-Optical engineering from National Chiao-Tung University, Taiwan. He has authored and co-authored more than 70 papers in peer-reviewed journals and professional conferences, and has been granted one U.S. patent.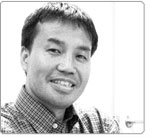 Xiaojun Wang,
Director of Chip Development
Xiaojun brings to AdTech an industrial and research experience in semiconductor optoelectronic materials and devices that spans 20 years. Currently he is the Director of Chip Development at AdTech, managing the MOCVD material growth and device fabrication for high performance Mid-Infrared Quantum Cascade Lasers. He joined AdTech since 2003, and focused on the developments of Near-Infrared high power laser diodes and DFB/EML for telecom/data communications applications during his first three years. Prior to AdTech, Xiaojun was with Nortel Networks from 2000 to 2002 as a senior device engineer, developing the 1310nm single mode pump laser and MEMS/VCSEL based C/L band high power tunable laser. From 1998 till 2000, he was a Research Scientist in University of Maryland Baltimore County, working on InP-based optical components for communication applications. He conducted research on 980nm and 808nm high power lasers, and GaN LED on GaAs in the Institute of Semiconductors, Chinese Academy of Sciences (ISCAS), during his Ph.D. thesis study and post-doctoral period from 1992 to 1997.
Xiaojun holds a Ph. D. degree in Semiconductor Device Physics from XiaMen University (on a joint program with ISCAS), China. He is a member of IEEE, SPIE, and served as PI/co-PIs for projects supported by various agencies. He has authored and co-authored more than 80 peer-reviewed publications.